Buck Berlaimont on Saturday, March 16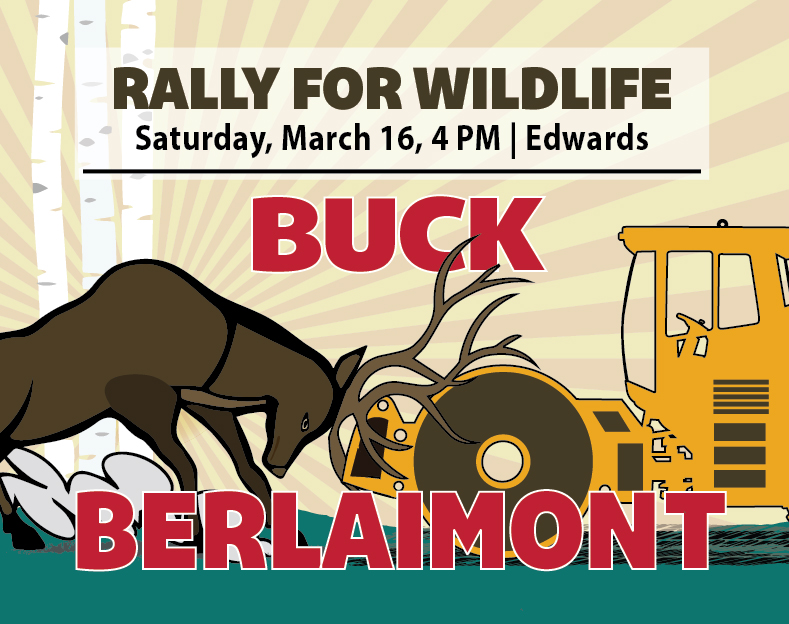 By Suzanne Jackson
DETAILS: The Berlaimont Estates project proposes a new paved road, nearly 30 feet in width, which would cut across critical wildlife habitat and forest service land, in order to erect a new luxury subdivision high above the town of Edwards. If the paved road is approved, it will have significant and lasting impacts on the already dwindling wildlife in the Eagle Valley.
Join Wilderness Workshop for a march, followed by a panel discussion and community town hall with wildlife experts and concerned citizens, led by State Senator Kerry Donovan and State Representative Dylan Roberts. The public is invited and encouraged to comment in a town hall style forum following the panel. Tell the Forest Service it isn't okay to pave a road through wildlife habitat on public lands for speculative real estate development!
4 – 5 p.m. March from Freedom Park at 300 Miller Ranch Rd in Edwards to Battle Mountain High School (bring a sign or make one there!)
5 – 7 p.m. Community Town Hall at Battle Mountain High School Lecture Hall, located at 0151 Miller Ranch Rd in Edwards Refreshments provided.
FREE and open to the public. Please RSVP