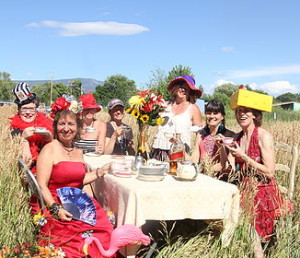 Letter From the Editor – Spring 2017

The spring issue of Alice is themed Sisterhood. What does "Sisterhood" mean to me? It means community. It means that when our friends and family need us, we help them. It means that when women band together in the name of a cause or to support each other, we are unstoppable. Simply, sisterhood means love.
A healthy woman means a healthy community. That means she has access to affordable health care. That she is appreciated and valued. That she is sexually fulfilled in all the good ways. It means that we own all of our choices without shame or guilt, but with hope and celebration because they are the chapters of our story.
It means our children and elders are safe and fed. Our water is clean and drinkable. Our air is pure and breathable. Our land is verdant and abundant. Our freedoms are true and attainable.
In the name of joyful resistance, Alice hosted two community marches since its last issue. One was with millions of others across the globe, and the other was just 125 of us. At both we created awareness that in solidarity we stand together as an indivisible sisterhood.
There is more work to do. There has always been more work to do. This latest movement has reminded us that the fight to recognize the rights of the underserved and disenfranchised continues. The privileged and the free have a duty to help those less fortunate and imprisoned. To the women who rose with Hillary Clinton, now is your time to shine.
I've heard from some that sisterhood to them means feminism, not in an enlightened way, but rather as a militant agenda that denounces men and eschews common sense. That thinking is exclusive and dangerous. It is a definition that is propagated by those who do not understand women except as victims, or who see women (and men) as lesser objects to be criticized and demeaned. To others, sisterhood is reminiscent of the nunnery, serving God and all others unconditionally. And some think of sisterhood as growing up in a family or a neighborhood or a school with lots of girls, and the language and customs that arise because of that connection.
However you define it, the sisterhood of feminism is the backbone of all the hard-won rights that we enjoy today and the path to full equality for our daughters. It drives us to action, ideally to compassion, and to a new resolve to serve, organize and empower those whose voices are quieter or enchained. This sisterhood is half the world's population. We have a voice, we have power, and we have the wherewithal and the resources to make change that benefits everyone we love and admire. In sisterhood we are kind, we are united, and we are strong.
"My dear, here we must run as fast as we can, just to stay in place. And if you wish to go anywhere you must run twice as fast as that."—Lewis Carroll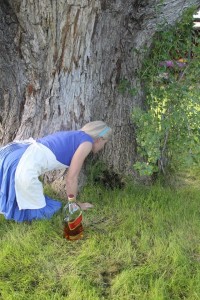 What is Alice?
Alice is by, for, and about real women, and addresses the many unique and beautiful ways that we live in and see the world. Being equal does not mean being the same. Alice was inspired by suffragette Alice Paul who was tireless in securing the ratification of the 19th amendment, and Alice in Wonderland, the no-nonsense girl who bravely investigated a strange dreamscape.
Alice explores womanhood in its glorious nuances and intricacies; beehive hairdos, tattooed arm sleeves, blaring opinions, raunchy humor, and all… inspiring women to think specifically about supporting and encouraging each other as we all create our own stories. Alice is a neo-feminist platform for writers, artists, mothers, sisters, and pundits who wish to share essays, letters, opinions, art, advice, verse, recipes, etc. Alice is all-inclusive.
Alice is strong. Alice is curious. Alice is organic. Alice is welcoming. Alice is always growing and evolving; full of voices. Please email us if you'd like to be part of the conversation: alicethemag@yahoo.com and join our Facebook page.
Alice is
Jeannie Perry Wilfley – Publisher
Maura Masters – Editor
Nicole Miller – Web Designer
Ellie Davis – Nordic Correspondent
Next issue: Give A Hand out June 1, 2017; editorial due May 15th. All contributions are donated to Alice, thank you!