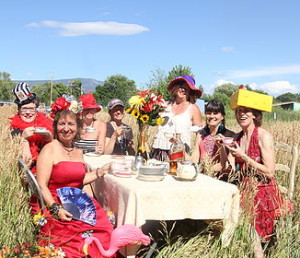 Letter From the Editor – Autumn 2017

Whenever I'm stressed out, upset, or angry I go to the dogs. I take them for a walk or rub their bellies. The things they want to do are mostly healthy: run, play, swim, eat cookies, roll in cow pies, chase magpies… All these things feel good. Chasing magpies is like chasing away danger, or nuisance, or dishonesty. Personally, I'd rather drink a Bloody Mary or get a pedicure than roll in cow pies, but how we choose to relax or treat ourselves, like all of what we write about in Alice, is our choice.
My dog is named Huckleberry, but I call him "poop face, fish breath" because he likes to roll in and gobble up dead stuff. He missed the eclipse because we watched it from a cow pasture, and there were too many pies calling his name. Those things bring him great joy, and who am I do deny him because he brings me the same. The best thing about Huck is that he makes me put down whatever electronic gadget I'm holding to pet and play with him. Dog owners are healthier and happier because of our pets. We love our dogs because they make us laugh, provide unconditional love, and help us live in the moment.
The theme for this issue, "Going to the dogs," refers to reaching rock bottom, and then coming back from ruin. In this issue we look at degradation and humiliation in relationships, addiction, women in Syria who escaped only with their lives, a genuine companionship between a man in the end of his life and a dog that was a marvel to all who witnessed it, and a woman who lost everything she loved and found a path to live again. We read about love and loss with our canine soul mates, running to stay safe and sane, and marriage on the black market. The good news is that all of the stories in this issue are redemptive in one way or another, and reflect on the strength we often find in ourselves, much to our own surprise.
Going to the dogs, it would seem, is exactly what it takes at times to get back up on our feet and go forward in our lives.
XO
Maura Alice
"Would you tell me, please, which way I ought to go from here?"
"That depends a good deal on where you want to get to," said the cat. – Alice in Wonderland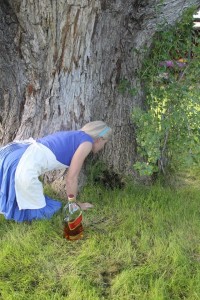 What is Alice?
Alice is by, for, and about real women, and addresses the many unique and beautiful ways that we live in and see the world. Being equal does not mean being the same. Alice was inspired by suffragette Alice Paul who was tireless in securing the ratification of the 19th amendment, and Alice in Wonderland, the no-nonsense girl who bravely investigated a strange dreamscape.
Alice explores womanhood in its glorious nuances and intricacies; beehive hairdos, tattooed arm sleeves, blaring opinions, raunchy humor, and all… inspiring women to think specifically about supporting and encouraging each other as we all create our own stories. Alice is a neo-feminist platform for writers, artists, mothers, sisters, and pundits who wish to share essays, letters, opinions, art, advice, verse, recipes, etc. Alice is all-inclusive.
Alice is strong. Alice is curious. Alice is organic. Alice is welcoming. Alice is always growing and evolving; full of voices. Please email us if you'd like to be part of the conversation: alicethemag@yahoo.com and join our Facebook page.
Alice is
Jeannie Perry Wilfley – Publisher
Maura Masters – Editor
Nicole Miller – Web Designer
Ellie Davis – Nordic Correspondent
Next editorial issue: Blowin in the Wind out December 15th; editorial due December 1st. All contributions are donated to Alice, thank you!