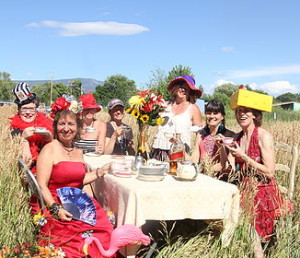 Letter From the Editor – Summer 2017

Who knew that a theme about hands could bring us to Indonesia? Or that looking at a tomato could make us wiggle in our chairs. Or that we could imagine God as a female? The wonder of Alice is that we think we know what an issue will look like when we set the theme, but it never turns out the way we thought. After two years, Alice remains organic.
In this issue, Give a Hand to the women who write inspiring music, who catch and release, who sketch and garden, and who create an edible masterpiece with whatever happens to be in the fridge. To the women who know art is the fiber of their beings. Give a Hand to the women who feed the homeless, who sew because it's what they are supposed to do, and who have figured out that by looking at a man's ring finger we can size-up his masculinity.
Give a Hand to the women who look to themselves to find support or to feel powerful; to find a way to de-stress and enjoy good health; to live and flourish in a like-minded community or to save a habitat that is in danger.
There are so many ways we use our hands to bring joy; sex, sure, but also through our daily handiwork we connect to each other in so many ways… Alice is my joy. Putting together these issues gives me great pleasure. Knowing we have readers who enjoy the stories and artwork shared by other women is one of the greatest gifts I can imagine. We have no idea from issue to issue how it's going to shake out — it just does.
"If you don't know where you are going any road can take you there."― Lewis Carroll, Alice in Wonderland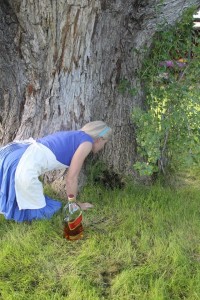 What is Alice?
Alice is by, for, and about real women, and addresses the many unique and beautiful ways that we live in and see the world. Being equal does not mean being the same. Alice was inspired by suffragette Alice Paul who was tireless in securing the ratification of the 19th amendment, and Alice in Wonderland, the no-nonsense girl who bravely investigated a strange dreamscape.
Alice explores womanhood in its glorious nuances and intricacies; beehive hairdos, tattooed arm sleeves, blaring opinions, raunchy humor, and all… inspiring women to think specifically about supporting and encouraging each other as we all create our own stories. Alice is a neo-feminist platform for writers, artists, mothers, sisters, and pundits who wish to share essays, letters, opinions, art, advice, verse, recipes, etc. Alice is all-inclusive.
Alice is strong. Alice is curious. Alice is organic. Alice is welcoming. Alice is always growing and evolving; full of voices. Please email us if you'd like to be part of the conversation: alicethemag@yahoo.com and join our Facebook page.
Alice is
Jeannie Perry Wilfley – Publisher
Maura Masters – Editor
Nicole Miller – Web Designer
Ellie Davis – Nordic Correspondent
Next editorial issue: Going to the Dogs out October 1; editorial due September 15. All contributions are donated to Alice, thank you!